How to Reference Petiole Mobile Application in Scientific Research
If you need to reference Petiole mobile application in your research, there is a simple way to do this. We explain how to cite Petiole Pro.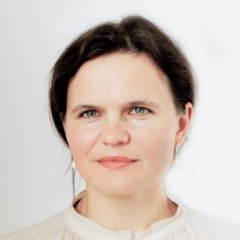 by Maryna Kuzmenko | 17th September 2019 | 5 min read

Recently we got a question from the customer how to reference Petiole mobile application in his dissertation. In brief, he is a researcher in agriculture science and needs to quote Petiole as an instrument of leaf area measurement. For this reason we started to check the scientific works with mention of Petiole or Petiole Pro. Then we analyzed the way how did the scientists make quotations. As a result, our finding would be helpful for many crop scientists and ecologists. Reference Petiole Mobile Application Measurements of leaf area, made by Singh J, Singh L and Kumar A. in their research
List of scientific works with citation of Petiole mobile application
Firstly, we must say that Petiole mobile application is already featured by numerous scientific articles:
2022
Singer SD, Burton Hughes K, Subedi U, Dhariwal GK, Kader K, Acharya S, Chen G and Hannoufa A. The CRISPR/Cas9-Mediated Modulation of SQUAMOSA PROMOTER-BINDING PROTEIN-LIKE 8 in Alfalfa Leads to Distinct Phenotypic Outcomes. Front. Plant Sci. 2022, 12:774146. https://doi.org/10.3389/fpls.2021.774146
2021
Breskina, G.M., Chuyan, N.A. The Role of Biological Products and Nitrogen Fertilizers in the Formation of Buckwheat Productivity under Conditions of the Kursk Region. Russ. Agricult. Sci. 47, 256–260 (2021). https://doi.org/10.3103/S1068367421030034
Petrovska, R., Bugmann, H., Hobi, M.L. et al. Survival time and mortality rate of regeneration in the deep shade of a primeval beech forest. European Journal of Forest Research (2021). https://doi.org/10.1007/s10342-021-01427-3
Singer, S.D., Subedi, U., Lehmann, M., Burton Hughes, K., Feyissa, B.A., Hannoufa, A., Shan, B., Chen, G., Kader, K., Ortega Polo, R., Schwinghamer, T., Kaur Dhariwal, G., Acharya, S. Identification of Differential Drought Response Mechanisms in Medicago sativa subsp. sativa and falcata through Comparative Assessments at the Physiological, Biochemical, and Transcriptional Levels. Plants 2021, 10, 2107. https://doi.org/10.3390/plants10102107
Singh J., Singh L., Kumar A. Estimation of leaf area by mobile application: Fast and accurate method. The Pharma Innovation Journal, 2021, SP-10(4): 272-275 https://doi.org/10.22271/tpi.2021.v10.i4Se.6066
Kennedy J., Johnson G., Preziosi R., Rowntree J. Genetically-based adaptive trait shifts at an expanding mangrove range margin. bioRxiv 2021.07.17.452777 https://doi.org/10.1101/2021.07.17.452777
Singh J., Kumar A., Singh L. Performance of the petiole mobile application on the leaf area estimation as varied with calibration height. The Pharma Innovation Journal, 2021, SP-10(4): 337-341 https://doi.org/10.22271/tpi.2021.v10.i4Sf.6089
Petrovska, R., Brang, P., Gessler, A., Bugmann, H., & Hobi, M. L. (2021). Grow slowly, persist, dominate—Explaining beech dominance in a primeval forest. Ecology and Evolution, 11, 10077– 10089. https://doi.org/10.1002/ece3.7800
2020
Farid BDR M., Widiayani N., Anshori M., Zulqaida. Ratio of ammonium and nitrate to response of chinese broccoli variety (Brassica oleracea Var. Alboglabra) in hydroponic culture. 2020 IOP Conf. Ser.: Earth Environ. Sci. 575 012124 https://doi.org/10.1088/1755-1315/575/1/012124
Dorofeeva M, Bonetskaya S. Comparative Analysis of Some Classical and Modern Methods for Surface Leaf Area Determination (in Russian). Plant Resources 2020, 56 (2), 182 – 192. https://doi.org/10.31857/S0033994620020041
Mahdi, I., Fahsi, N., Hafidi, M., Allaoui, A., Biskri, L. Plant Growth Enhancement using Rhizospheric Halotolerant Phosphate Solubilizing Bacterium Bacillus licheniformis QA1 and Enterobacter asburiae QF11 Isolated from Chenopodium quinoa Willd. Microorganisms 2020, 8, 948. https://doi.org/10.3390/microorganisms8060948
2019
Hilty, J, Pook, C, Leuzinger, S. Water relations determine short time leaf growth patterns in the mangrove Avicennia marina (Forssk.) Vierh. Plant Cell Environ. 2019; 42: 527– 535. https://doi.org/10.1111/pce.13435
Abdi A., Schlosser S. Determining of Heavy Metals Content in Three Leafy Vegetables Treated with Compost Produced by Quashie Municipal Solid Waste Plant. Journal of the university of Duhok, 2019, 22 (1), 122-131. https://journal.uod.ac/index.php/uodjournal/article/view/326
Jiménez-Arias D., García-Machado F.J., Morales-Sierra S., Suárez E., Pérez J.A., Luis J.C., Garrido-Orduña C., Herrera A.J., Valdés F., Sandalio L.M., Borges A.A. Menadione sodium bisulphite (MSB): Beyond seed-soaking. Root pretreatment with MSB primes salt stress tolerance in tomato plants. Environmental and Experimental Botany, Volume 157, 2019, 161-170. https://doi.org/10.1016/j.envexpbot.2018.10.009
2018
Hrytsak, L. R., Herts, A. I., Nuzhyna, N. V., Cryk, M. M., Shevchenko, V. V., & Drobyk, N. M.The influence of light regime on the growth data and pigment composition of the plant Gentiana lutea cultured in vitro. Regulatory Mechanisms in Biosystems, 2018, 9(2), 258-266 https://doi.org/10.15421/021838
Isakova S.P., Lapchenko E.A. Trends of information technologies development in crop production (in Russian). Актуальные направления развития аграрной науки в работах молодых ученых, 2018, 16-21 http://www.spsl.nsc.ru/FullText/konfe/%D0%9E%D0%BC%D1%81%D0%BA%D0%B8%D0%B9%D0%90%D0%9D%D0%A6-2018.pdf#page=16
Polunina O. V., Maiboroda V. P., Seleznov A. Y. Evaluation Methods Of Estimation Of Young Apple Trees Leaf Area. Bulletin of Uman National University of Horticulture, 2018, 2, 80-83. https://doi.org/10.31395/2310-0478-2018-21-80-82 Extract from the research of Mariya Dorofeeva and Sofiya Bonetskaya, both – from the St. Petersburg State Forestry University named after CM. Kirov
Petiole Pro and Petiole App in PhD Thesis
Tuyogon, Dennis (2021) Bio-uptake of metalloids (inorganic antimony and arsenic) by plants and development of electroanalytical methods for antimony detection and speciation. Doctor of Philosophy thesis, University of Liverpool, United Kingdom – Repository
Hilty, Jonas (2019) In Situ Leaf Growth Measurements Using Digital Image Analysis. Doctor of Philosophy thesis, Auckland University of Technology, New Zealand – Repository
Master's Degree Thesis with Petiole Pro and Petiole App
Ticona, Edwin Salamanca (2019) Efecto Del Guano De Islas En El Rendimiento De Dos Cultivares De Acelga (Beta Vulgaris L. Vulgaris var. cicla) (Effect of Island Guano on the Yield of Two Chard Cultivars (Beta Vulgaris L. Vulgaris var. Cicla). Master's Degree Thesis. National University of the Altiplano de Puno (National University of the Altiplano Puno), Peru – Repository
Fisher, David (2018) Biomass, Nutrient Content and Allometric Relations of Intensively Grown Cocoa (Theobroma cacao) Trees in Ecuador. Master's Degree Thesis. Wageningen University, Netherlands – Repository
Bohaievska D.O. (2022) Biotechnology of Nicotiana tabacum cultivation on media with magnetic nanoparticles. Master's Degree Thesis. National Technical University of Ukraine "Kyiv Polytechnic Insitute", Ukraine. – Repository
Reference Petiole Mobile ApplicationPetiole mobile application has been already referenced in numerous international scientific journals. However, the style of reference to Petiole mobile application is different.
The correct Reference of Petiole in your research
Most of these articles indeed have the direct quotation of Petiole. However, each quotation is different in its style and provides not the same amount of information. Hence, the question about how to cite mobile application Petiole in a scientific article is still relevant.
That is why, we tried to find answers in the Oxford Referencing Style and Harvard Reference Guide. In fact, we suggest these two resources could be the starting point in solving the problem of citing a mobile application Petiole (or any other) in a scientific paper.
But finally, we found a suggestion about how to have a quote of a mobile app in an article. Specifically, that is definitely useful for our case.
In fact, it is published in requirements to formatting of articles at the American Psychology Association.
According to the mentioned idea, you can reference Petiole mobile application similarly in the following manner:
Rightsholder, A. A. (year). Title of Software or Program (Version number) [Mobile application software]. Retrieved from http://xxxxx
In other words, returning to our case of Petiole. If you made leaf area measurements with this mobile application, then, of course, you need to quote the use of it in your scientific research. In particular, you can make this reference like:
Petiole LTD (2021) Petiole – Petiole Leaf Area Meter (Version 4.0.2) [Mobile application software]. Retrieved from https://play.google.com/store/apps/details?id=com.petioleapp.petiole , accessed on 15 November 2021)
The correct Reference of Petiole Pro in your research
Likewise, we have a question about citing Petiole Pro in a scientific paper. Generally, this can be relevant because Petiole Pro includes more modules and can help not only with leaf area measurement. In brief, it also measures greenness in a leaf and counts seeds.
Following the previously mentioned method, we suggested the following way how to refer Petiole Pro in scientific papers:
Petiole LTD (2021) Petiole Pro: Crop Vision & Measurements (Version 1.4.15) [Mobile application software]. Retrieved from https://play.google.com/store/apps/details?id=com.petiolepro.farmvision, accessed on 15 November 2021)
Indeed we believe this method is correct. Moreover, we hope it will be relevant to your research.
At the same time, you may have your opinion about the correct citation of Petiole, Petiole Pro or any other mobile application in scientific work. For this reason, please, tell us about your thoughts.
Lastly, if you have any questions related to reference Petiole mobile application in your work or any other issues, please, let us know. Surely, we will be glad to help.
Popular Articles in #CASE STUDIES
How to use Fractional Vegetation Cover on a smartphone with Petiole Pro?