Petiole App in Action: Black Currants
Black currants are edible berries in focus of many researchers. Today we measure leaf area and chlorophyll content of these leaves.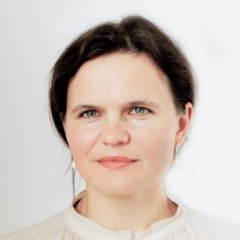 by Maryna Kuzmenko | 4th May 2016 | 5 min read

Today in our "Petiole App in Action" we will speak about black currants. We found that many of the researchers, who work with our mobile application, focus on these berries. That is why, we decide to make our own measurement of leaf area and chlorophyll content in black currants leaves.
Basic facts about black currants
The blackcurrant, also known as black currant or cassis, is a deciduous shrub in the family Grossulariaceae grown for its edible berries. It is native to temperate parts of central and northern Europe and northern Asia. In fact, there it prefers damp fertile soils. Also, it is widely cultivated both commercially and domestically.
Case Study: BlackCurrants Leaf Area Measurement with Petiole App
Using Petiole mobile app we measured a leaf of blackcurrants. To list, for this task we followed the next steps:
download Petiole Pro and launch this mobile app;
log in with any of your account;
give permissions to use camera;
choose Leaf Area Meter in the toolbox;
calibrate camera of smartphone;
check an accuracy of the leaf area meter;
put a blackcurrants leaf in front of the camera and save its area to the mobile phone;
find an average leaf area as well as total leaf area and specific leaf area for each leaf.
As a result, we got the following measurements of these blackcurrants leaf:
Estimated time of measurement: less than one second Leaf area: 33,8 cm2 Dark green index: 0,69 You can download Petiole app for your Android phone here.
By the way, it is time to enjoy black currant leaves. One teaspoon of milled dried black currant leaves contains as much vitamin C as a lemon. Can you imagine this? However, it is important to gather these leaves after the blooming (actually, now). After some time, the chemical makeup of leaves changes and all useful chemicals go in berries. The larger leaf surface area in black currant and a higher level of chlorophyll in a leaf – more vitamin C.
Popular Articles in #SPECIFIC LEAF AREA
How to use Fractional Vegetation Cover on a smartphone with Petiole Pro?