Optimizing Rice Yield - The Essential Guide to Measuring Leaf Area of Paddy
Understanding the size and health of rice leaves is a vital component in maximizing your rice yield. By following our comprehensive guide, you'll discover simple yet effective steps to optimize your paddy crop and ensure a bountiful harvest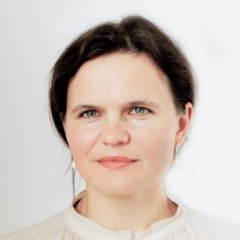 by Maryna Kuzmenko | 28th September 2023 | 6 min read

Introduction
Rice is a staple food for many around the world, with the Food and Agriculture Organization (FAO) of the United Nations highlighting its significance in global food security. Ensuring a good harvest depends on various factors, one of which is the health and size of rice leaves. This article will guide you on why and how to measure leaf area effectively, based on global best practices.
Why is Leaf Area Important?
Leaf area plays a pivotal role in the growth and health of plants, particularly for staple crops like rice. Understanding its significance can provide insights into optimizing yield and maintaining the vitality of the crop. Dive into the subsequent sections to explore the intrinsic connection between leaves and photosynthesis, as well as how leaf appearance can be a telltale sign of plant health.
Role of Leaves in Photosynthesis
Leaves are the primary sites for photosynthesis. Larger leaf areas generally mean the plant can produce more food, leading to better growth and yield. For instance, a rice plant with expansive leaf surface area can harness more sunlight, facilitating the process of converting light into energy more efficiently. This not only bolsters the growth of the individual plant but can significantly boost the overall yield of the entire paddy field.
Indicators of Plant Health
Healthy leaves are often a good sign that the overall plant is thriving. Conversely, stunted or discolored leaves can be early indicators of potential problems. In the context of rice cultivation, the appearance of yellowish-brown spots or lesions on the leaves might indicate the onset of diseases like rice blast or bacterial leaf blight. Being vigilant about such visual cues can aid farmers in taking timely corrective measures, ensuring the crop's longevity and health.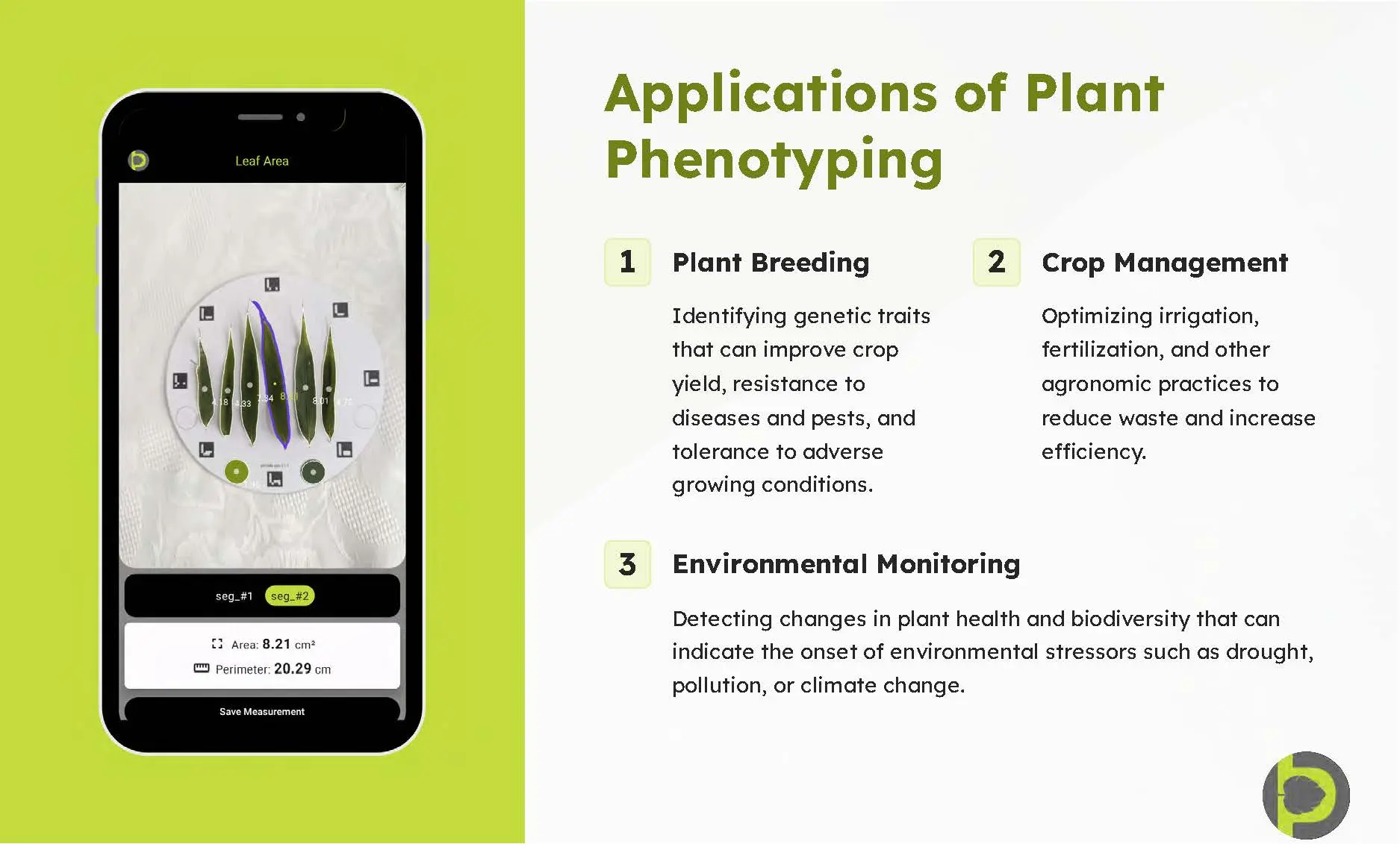 Steps to Measure Leaf Area in Paddy
Measuring the leaf area in paddy fields is crucial to understand the health and growth of rice plants. Depending on your specific needs and the tools available to you, you can opt for either a manual approach or use advanced digital tools. Let's delve into each method.
Manual Measurement
While the manual method might seem old-fashioned, it still holds value, particularly for those who may not have access to modern tools. Using rulers or grids, farmers can determine the area of rice plant leaves.
Digital Measurement Tools
The world of agriculture is not left behind when it comes to technological advancements. There are now dedicated devices and mobile applications designed to measure leaf area with precision. These digital methods offer speed and accuracy, making them a preferred choice for farmers with larger fields or those keen on getting detailed insights. By simply capturing an image and uploadint it to the app, you can instantly get measurements and data insights. This method is especially useful for small-scale farmers or those just starting out.
Benefits of Using Digital Tools
Accuracy: Digital tools, such as mobile applications or more complex equiptment for plant phenotyping, are designed to detect minute details that the human eye might miss. For instance, when measuring the leaf area, even slight curves or imperfections on the leaf's edge can result in a measurement error if done manually. Digital tools can capture these nuances, ensuring the results are more precise.

Time-Saving: With manual methods, you may spend 10-15 minutes measuring a single leaf, especially if it's large or has a complex shape. On the other hand, a digital tool can capture the leaf's dimensions in seconds. Imagine checking a whole field; what might take hours manually can be done in just a fraction of the time using digital tools.

Data Recording: Digital tools often come with built-in data storage or connect to apps that store data in a cloud. For example, after measuring leaves for a month, a farmer could use the tool's history feature to see if there's a consistent growth trend or if certain conditions led to stunted growth. This would be much harder and time-consuming if the farmer were logging all this data manually in a notebook.
How to measure leaf area of rice
As we have discussed, measuring the leaf area of rice plants is crucial for understanding their health and ensuring optimal growth. With the advent of modern technology, this process has become more straightforward and efficient. Here's a step-by-step guide to help you measure the leaf area of rice using a mobile application:
Getting Started: Downloading Petiole Pro Before you can begin measuring the leaf area of rice, you'll need the right tools. Start by downloading the mobile application, "Petiole Pro", from your device's app store. This specialized app has been designed to provide accurate measurements and is an essential tool for anyone looking to gauge leaf sizes effectively. After downloading, install and open the app to familiarize yourself with its features. This preparatory step ensures that once you're in the field or lab, you can quickly and easily capture and analyze your data without any hiccups.

Preparation: Placing the Leaf on a Calibrating Plate Before taking any measurements, ensure that you have a clean and clear calibrating plate. Lay the rice leaf flat on this plate, making sure it's entirely within the plate's boundaries. The calibrating plate usually has a known scale or markers to help in the calibration of the leaf's size in the photograph.

Capture the Image: Taking a Clear Photo With the leaf properly positioned, use your smartphone or camera to take a clear photo. Ensure that the leaf is in focus, and the calibrating plate's markings are visible. The better the quality of the photo, the more accurate your measurements will be.

Uploading and Analysis: Using the Mobile App Once you have captured a clear image, open the dedicated leaf measurement mobile app on your smartphone. Upload the photo you've just taken. The app will analyze the image, using the calibrating plate's markers for scale, and compute the leaf area.

Documenting Your Findings: Saving the Measurements After the mobile app has calculated the leaf area, you'll have the option to save these measurements. It's recommended to do so for tracking growth, comparing different leaves, or analyzing trends over time. Most apps offer features where you can label the data (e.g., "Rice Plant A - Week 3") for easier reference in the future.
Incorporating this method into your routine can provide invaluable insights into the health and growth patterns of your rice crops. With practice, this process will become second nature, and you'll be on your way to optimizing your rice yields through informed decisions.
source: youtube
Practical Guidelines for Calculating Paddy Leaf Area
When using a smartphone to measure the leaf area index, keep the following key points in mind for accurate results:
Preparation is Key: Ensure you have printed calibration pads ready before starting your measurements.
Dealing with Long Leaves: If a leaf is too lengthy, you can segment it into smaller sections. Measure each section's leaf area and then add them together for the total area.
Optimizing with Petiole Pro: The Petiole Pro app offers various segmentation options. Experiment to find which one best distinguishes the leaf from its background, ensuring the highest accuracy for your measurements.
Interpreting the Results
After measuring the leaf area, it's imperative to properly interpret and act on the results to ensure healthy rice crops.
Ideal Leaf Area for Rice
Every variety of rice may have slightly different requirements when it comes to the ideal leaf area. While it's challenging to pinpoint an exact "perfect" leaf size due to variations in environmental factors, soil health, and rice variety, there are general guidelines to aim for.
For Traditional Varieties: Typically, older and traditional varieties of rice might require a broader leaf area to maximize photosynthesis and thus, yield.
Hybrid Varieties: Modern hybrid varieties, bred for higher efficiency, might show optimal results even with slightly smaller leaf areas.
It's always recommended to consult research or agricultural experts specific to the rice variety you're growing.
Addressing Issues
Noticing that the leaf area is smaller than anticipated or seeing visible signs of disease are early indicators that there might be underlying problems affecting the health of your crop.
Reduced Leaf Area: A smaller than expected leaf area might suggest nutritional deficiencies, water stress, or pest issues. For example, a nitrogen deficiency can reduce leaf growth.
Visible Diseases: Discolorations, spots, or blight on the leaves can be early signs of diseases like rice blast or bacterial leaf blight. Addressing these issues early can prevent them from spreading and affecting the overall yield.
In both scenarios, seeking expert advice and taking prompt action can help rectify the problems and protect your rice crop.
Relevant Research Papers
Below you can find a list of research papers, which have cited Petiole Pro as the main leaf area tool for their research purposes:
Growth Enhancement of Rice Plants on Saline-Sodic Soils through Application of Gypsum Amendment and Biochar Amendment Rice Hull-Cow Manure and through Seed Biopriming with Pseudomonas Aeruginosa and Azotobacter chroococcum - in Indonesian

Modeling the water and nutrient movement under biochar presence, slow-release fertilizer application and different water management, for two soil types during a rice column experiment in Cambodia
List of all research papers which have referenced to Petiole Pro is available here
Conclusion
In conclusion, the measurement of paddy leaf area is not just a routine task but a foundational aspect of achieving a successful rice harvest. It underscores the importance of each leaf's contribution to overall plant health and productivity. For practical application:
Use the Right Tools: It's essential to invest in accurate measuring tools, whether manual or digital, to get precise data on leaf area.

Monitor Regularly: Continuous monitoring allows for timely interventions, ensuring that any issues affecting leaf area are addressed before impacting yield.

Stay Informed: As farming practices evolve, staying updated on the latest methods and technologies can further enhance leaf area measurements and overall crop management.
By prioritizing these steps, farmers position themselves for a prosperous harvest, maximizing both crop health and yield.
Check out our recent video to dive deeper into understanding which mode of measurement: either photo-based or realtime one is more convenient for you
source: youtube
Popular Articles in #SPECIFIC LEAF AREA
Webinar on Smart Leaf Area Measurement & Nitrogen Assessment - Unlock Plant Insights with Petiole Pro